The first benefit is that you don't have to adhere to Japanese standards.
People need to abide the social norms that govern Japanese society but foreigners are all free to live your way if you want as long as it does not go against the law and make sure it is proper way to work/live with the local people.
The second benefit is that there is always something fresh to learn.
It is quite challenging to become bored in Japan because there is such a vast array of entertainment and cultural opportunities. There are frequently several occasions, celebrations, and activities that let you take part in something new every day. There are activities for all tastes and audiences all year long, from seeing historic temples and attending summer festivals to pondering cherry blossoms and singing at karaoke. There are numerous distinct theme parks in Japan. In Japan, monotony has no place. There is always something to do and discover in Japan, even if you live there for a very long period.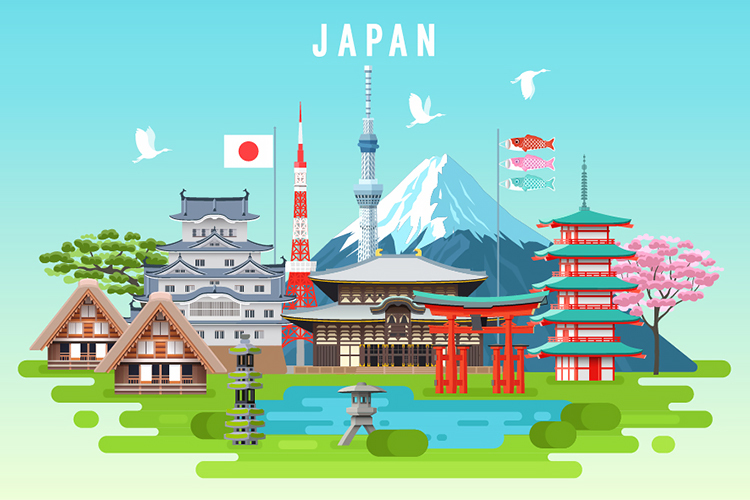 Benefit #3: Japan is really convenient.
One of the most practical nations in which to live is Japan. Almost anything you need may be found here without much effort at all hours of the day and night. Convenience stores typically operate around-the-clock and offer a wide variety of goods. Japan is great for frequent travelers since its public transportation is not only incredibly effective but also incredibly on time. Regarding the food, it has fantastically good cuisine that is also surprisingly inexpensive. The crime rate there is exceptionally low, and the streets are exceedingly clean and well-kept. You can walk quietly through the streets without fear that something is going to happen to you and without worrying about finding yourself in garbage thrown on the street.
Disadvantage from the weather
You can enjoy taking leisurely strolls around the streets and visiting picturesque locations in the spring and fall. But in the summer, when the heat and humidity combine to create intolerably miserable weather, everything changes. Typhoons can form during the beginning of violent storms (caused by hot, humid weather), which begins as the summer is about to end. Not to mention the numerous meteorological and geographic calamities the nation experiences all year long, including typhoons, floods, earthquakes, and tsunamis. This could surprise and perhaps frighten you at first if you are not accustomed to handling these kinds of situations in your home country.
***Connect Study ABROAD will keep providing you with information about studying in Japan. We can help you study in Japan, so please register for free and get the latest information!