Doulingo
One of the most popular language learning programs available is Duolingo, and because to its freemium pricing structure, learning Japanese is made simple. This software provides a staggering amount of lessons, including instruction on the various Japanese writing systems as well as tests that help you develop a strong vocabulary and sentence structure using flash cards.
Even while Duolingo is appealing because of how simple it is to use and how little time it takes to learn a language, many people believe it is more of an introductory program. I have to agree that it's a nice initial app with a kind face, but if you want to become serious about learning Japanese, you'll need to find a different app.
For better writing system drills, particularly those for learning kanji, you might be better served to invest in JA Sensei as mentioned above.
Availability: iOS, Android
LingoDeer
From day one, LingoDeer will have you conversing in Japanese and increasing your fluency. It takes a fun building-block strategy that resembles a game more than anything else. Every session incorporates grammar and vocabulary that you acquired in the prior lesson utilizing a variety of testing techniques.
LingoDeer includes audio from native Japanese speakers and integrates words, sentences, and culture naturally so you may use it in real life, in contrast to other programs that require you to memorize Japanese vocabulary and phrases without context. To be as exact as possible with your pronunciation—essential to learning the language—you can even slow down the speaker's voice. The option to activate furigana so you may study kanji and understand the meaning and context of a particle with a picture are two more excellent features.
Availability: iPhone, Android, Web (Premium subscription)
JA Sensei
JA Sensei, one of the more feature-rich Japanese language apps, provides reading comprehension practice, kanji stroke order drills, and conversational Japanese lessons that are tailored to the context of everyday situations. The following sections make up the JA Sensei app: Kana, Kanji, Vocabulary, Grammar, Aural comprehension
For the benefit of people visiting Japan for the first time or just beginning their study of the language, the app also features a phrasebook and a section on Japanese culture. JA Sensei uses quizzes to test students' retention of what they have learned. These tests give you the chance to reinforce what you've learned and put extra effort into fixing mistakes you may have made.
With its paid model, JA Sensei offers a myriad of teaching tools to guide you all the way to N1-level proficiency, with one of its standouts including a kanji section that allows you to practice writing with the proper stroke order directly on your smartphone or tablet screen.
Availability: Android
Obenkyo
Students can learn and master the written forms of the language with the aid of this well-known Japanese learning program. The software also offers a noteworthy grammar section, but written Japanese is where it really excels. Kanji, katakana, and hiragana are all taught by Obenkyo.
Obenkyo is not organized in the same way as a typical course. It caters more to independent students. Instead of following a step-by-step lesson plan, you are free to learn Japanese and explore the entire app at once.
The true advantage of Obenkyo is that it provides both written and multiple-choice answers, allowing you to learn and practice. On the app, you can actually practice writing kanji. It's fantastic that using the app is free as well.
Anki
Anki not only allows you to build your own decks but also has a number of helpful features including an answer timer and the ability to reverse the questions and answers. This is very useful when you wish to transition from reading kanji or words to writing them.
Anki is available as a desktop, internet, and mobile app. You might find it more efficient to utilize the desktop version to create decks and then sync them with your mobile. I apologize to iOS users, but you will not be disappointed with your purchase.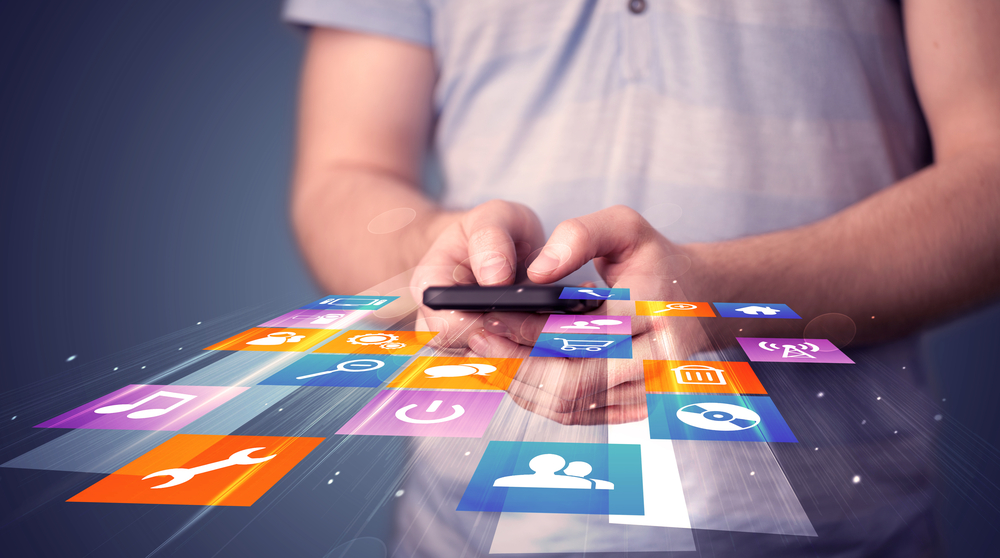 You can import kanji and vocabulary "decks" from well-known textbooks or JLPT lists into Anki, where they can subsequently be turned into flashcards. These can be as simple as a word or kanji or as complex as terminology used in phrases to clarify the context. For added entertainment, these can also include delightfully corny stock pictures and audio cues.
When a flashcard is displayed, consider the solution and click to reveal it. The time the card will be repeated is shown next to the alternatives, and you may then select from Again to Easy.
Availability: iOS, Android.
***Connect Study ABROAD will keep providing you with information about studying in Japan. We can help you study in Japan, so please register for free and get the latest information!